Post by Itoshii on Nov 18, 2013 19:12:31 GMT -8
The Dragon Riders of Pern Club
An AU Pern roleplay set on Earth in current times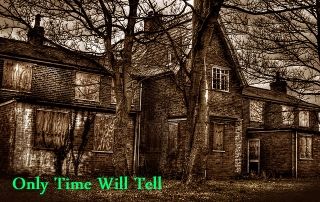 "So highschool is supposed to be the best years of your life, right?"
Well, I'll make a long story short for you, and it's up to you whether you believe it or not. But my name is Jessie, and I am a Dragon Rider. But wait- Dragons? On earth? Surely you must think I've lost my mind, but it's true. The Red Star is real, somehow, and has been making it's path of carnage through the universes and has now set its sights on Earth, as much sense as that doesn't make. But it's happening, and as much as we can throw logic at it, nothing is going to make it just disappear.
That's where we came in. Those kids obsessed with that weird book series that isn't Twilight or Harry Potter. Those books about dragons and a medieval world set in the future. The very night that news of a strange new star grabbed by our sun's pull debuted around the globe, sending the scientific world into a frenzy, a strange man left in my care a dozen eggs he said contained dragons. If they actually contained dragons or not we weren't sure, but what else could we have hoped for? If a random star from a work of fiction could suddenly become real, why not the warriors that fought it? So I let my 6 closest friends in on the secret, and in turn we chose a handful of others.
By some miracle, not only did the eggs hatch to reveal real live dragons, but each and every one of them chose one of us. Over the past year we've gone through so much. Growing dragons, leadership arguments, not to mention we still had to go to school and interact with our families. We've made it so far, but our babies are quickly becoming adults, bringing on a whole new set of problems.
But biggest of all:
What will the world think when dragons appear in the sky? What will happen when Thread begins raining down? We don't know when, we don't know where. Heck, we don't even know
if
this is all really going to happen. All we know is that our wildest dreams are coming true, but possibly also our worst nightmares.
Will you join us?
---
The Dragon Riders of Pern club is an AU Pern roleplay based on current day Earth.
We are currently under construction, so bear with us as things change and get added in, but feel free to join in the madness!
Current Events
~ The dragons are nearly grown and some of the females are becoming testy, and males are getting a little more arrogant. What will this mean for the relationships their riders may already hold?
~ Word is slowly leaking out. Those with dragons are slowly recruiting those they feel may be good candidates for future clutches.
~ Two adoptable riders, a blue and a bronze!
~ Member plots Welcome!
~ We are a more mature roleplay, so expect swearing and some other 'explicit' content, though it is regulated and monitored, so as not to disrupt the quality of posts we offer